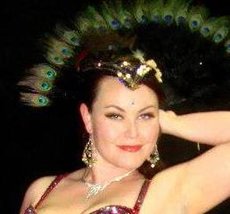 Raquel Nelson, Web Operations Manager/Book & Tarot Buyer/Assistant Bookkeeper
Raquel began her herbal journey relatively late in life. She has had a lifelong interest in the natural modalities of healing but it in 2008, she had the marvelous good fortune to attain the assistant bookkeeper position here at Moonrise Herbs and there began her herbal education in earnest.

Formally, she has taken Jane Bothwell's Beginning with Herbs and graduated from Jane's 10-Month Herbal Intensive in 2010 and has been blessed, as well, to be able to work with Jane at Dandelion Herbal Center for over a decade. Since her initial herbal courses, she has had the great fortune to take classes and workshops with a myriad of noted herbalists, including Rosemary Gladstar, Mindy Green, Pam Montgomery, Karen Uphoff and Kevin Spelman...and more!

Informally, she views every single day as an opportunity to learn more and more about herbs, formulations, nutrition and energetic healing…just to name a few. She is so thankful for every Moonrise customer for asking all those wonderful and challenging questions that continue to further this great journey of knowledge!

Raquel has lived in Humboldt County almost her whole life and couldn't ask for a better place to call home! She spends her tiny slice of free time with her partner, Mike, playing with her cats, Mer & Gizmo, and reading as much as she can.  Bellydance is her other passion and she feels blessed for her many years performing with the Ya Habibi Dance Company.