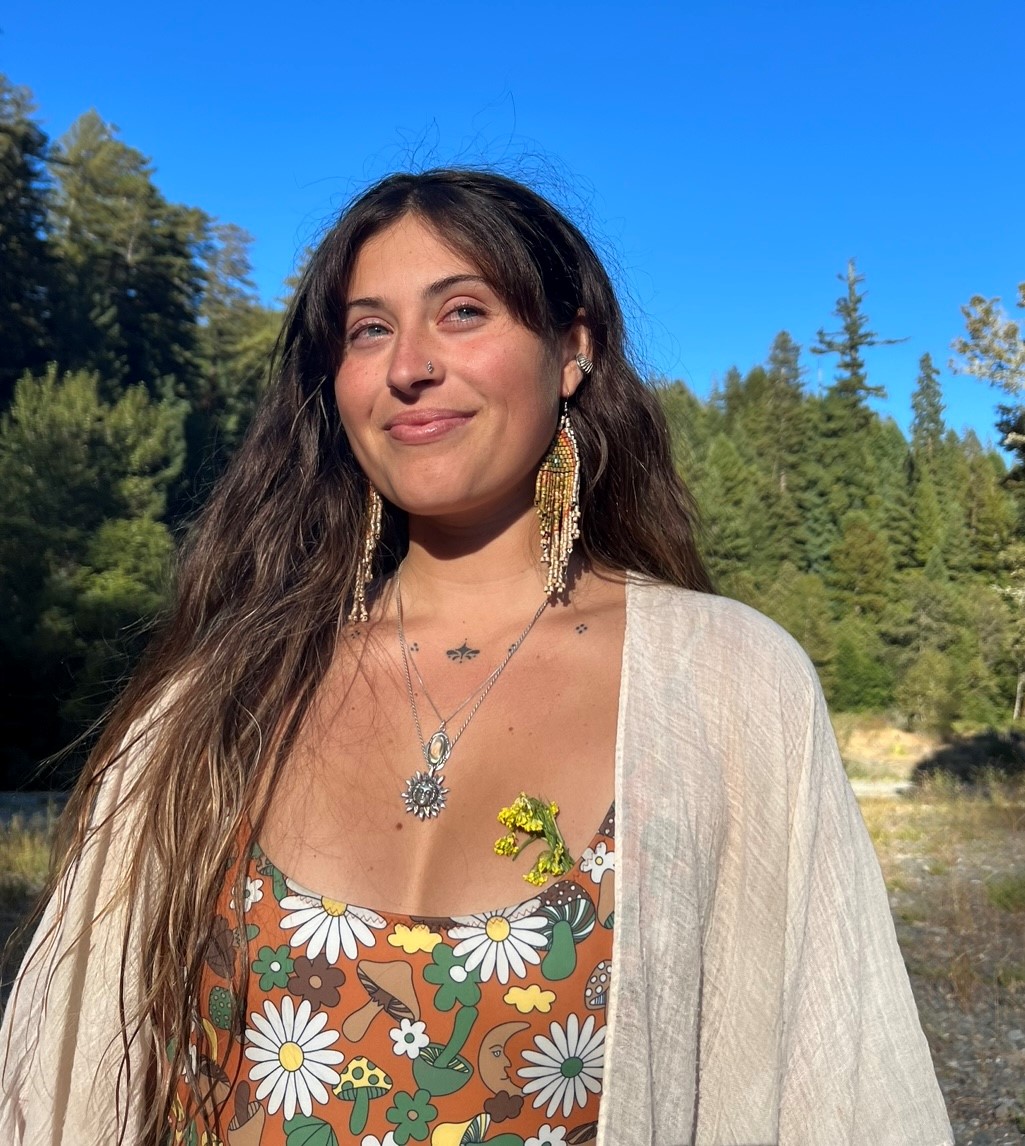 Ava Guillen, Herbalist/Botanist/Graphic Design
Ava started walking the plant path when she made the commitment to Cal Poly Humboldt as a botany major back in 2019. In attempts to bridge two realms of plant knowledge together, she started studying herbalism in 2020 where her studies took her through a variety of courses such as Sajah Popham's Alchemical Herbalism and Sarah Wu's Permaculture for the Herbalist's Path. Born an earth sign, she feels it's her life's purpose to be a student of the earth and to continue exploring the deep wisdom this planet has to offer. 
 Today she is delighted to be part of the Moonrise Herbs family and to connect her community with the magical and fascinating world of herbal allies. Outside of Moonrise you may find her surfing, playing music, geeking out over all things nature (especially over small beings like lichens and mosses) or reading a book alongside her black cat, Isis.