Arika Schroeder, Herbalist/Customer Service Specialist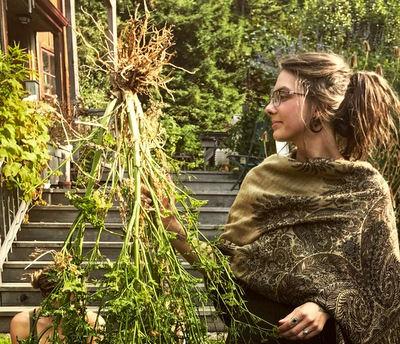 Arika began walking the path of plants around 2014 when she became aware of Jane Bothwell & Dandelion Herbal Center.  Since then, she has participated in the Beginning with Herbs program, the 10-Month Herbal Studies Program and the Herbal Clinic course, as well as the Shamanic Herbalism program.  From 2016 - present, she has assisted Jane in many of her herbal programs. 
When she is not studying, Arika enjoys spending her time with her magical wolf Tracker. Spending conscientious and intentional moments with friends and family, soaking up as much sun as possible, sharing space with the natural world, cooking delicious meals, and simply enjoying being alive. 
With a great deal of focus on the human being living an actualized and well life, she loves to serve her community, friends, and family and is honored to be part of the Moonrise team!