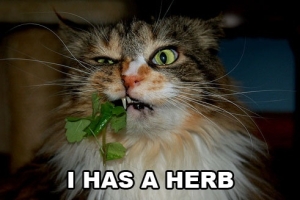 Maisie Moore, Budding Herbalist/Customer Service 
Maisie has been around herbalism and herbalists her whole life. Born at home in Humboldt County, Maisie was exposed to alternative medicine at an early age by her mom who has been practicing herbal medicine for 20 years and close family friends within the herbal community. Growing up around herbal medicine and in a household where fermenting food, gardening, cheese making, herb walks, salve and tea making were a regular occurrence, Maisie's interest in alternative medicine grew. 
In the past four years, Maisie has used herbal medicine and food medicine to treat endocrine issues that traditional medicine couldn't heal. Through this Maisie has become inspired to start her own pathway in herbal medicine, and is currently in Jane Bothwell`s Ten Month Herbal Studies. Maisie loves trying and finding new herbs, making herbal gifts for friends and family, hanging out with her two crazy dogs, and trying new recipes that incorporate healing herbs and spices.